Beautiful Jill!
She was made from a sold out limited edition Will kit sculpted by Natalie Scholl.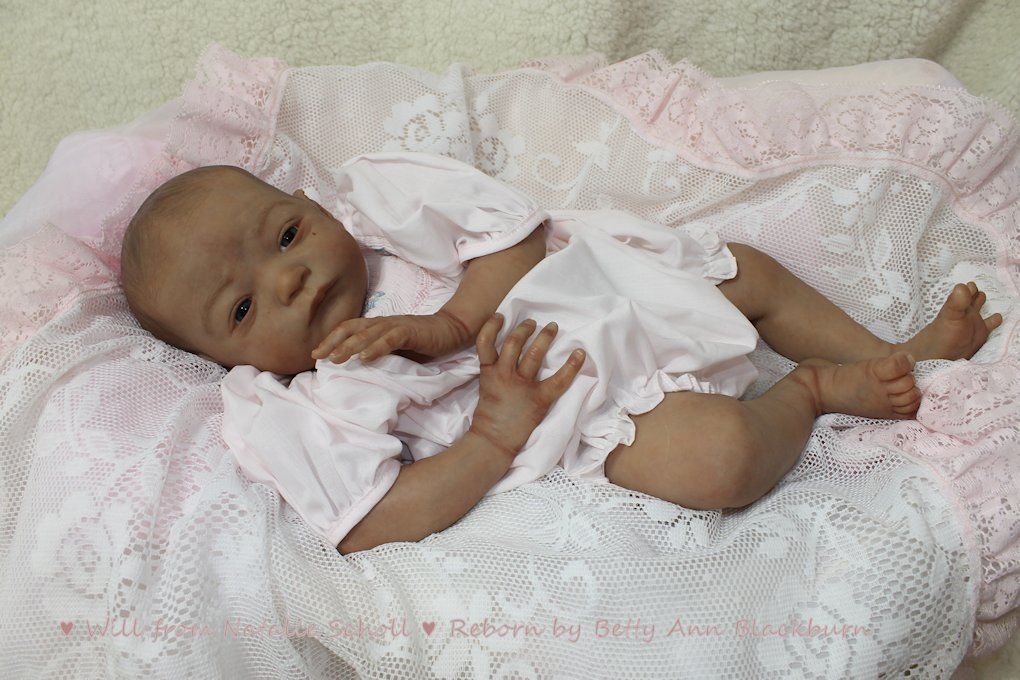 She is the size of a normal newborn baby. She takes newborn size clothing.
Jill has vinyl limbs and a vinyl head. Her body is soft cloth, carefully weighted on the inside to feel like a real baby! She weighs 6 pounds and is 18 inches long.
She has hand painted hair, blue glass eyes and hand rooted eyelashes.